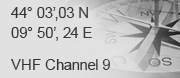 Weather
30 November 2023
Temperature
°C


°F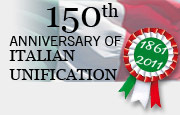 Services
Portovenere is an ancient village that lies at the western Gulf of Spezia, one of the most picturesque villages on the coast of La Spezia, whose origins date back many years ago.

Its houses were built according to the architecture of the Genoese colonies, with the dual purpose of habitation and defense. During the rule of the Genoese were also built the walls reinforced by three strong towers and battlements and an imposing castle was built to protect the village.

Portovenere today is a spectacular tourist village, the abundance of natural beauty and primitive buildings of particular historical interest that has made that its territory and the islands of the archipelago in front, has been placed within the UNESCO world human heritage.

One of the most evocative is the Portovenere Byron Cave, named after the famous English poet of the nineteenth century. From this point you can turn into the alley, a narrow and winding, passing through the top of the village.

At the base of the houses painted with the characteristic colors of Liguria, the Descent is the most populated country, where there are restaurants, bars and shops.
THIS MARINA
has been awarded a Blue Flag. The Blue Flag is an environmental award, given to marinas making a special effort concerning good management with respect to the local environment and nature, and providing users with information on environmental issues.
The Blue Flag is awarded by the Foundation for Environmental Education (FEE), a non-governmental environmental organization and is represented by national organizations in each of the participating 25 countries in Europe and South Africa.
The Blue Flag is concerned with four main areas:
1) Environmental education and information
2) Environmental management
3) Safety and service facilities
4)Water quality
The national FEE organization checks the Blue Flag sites during the season.

You can help the Program by also taking actions to protect the environment: Follow instructions of the code of environmental conduct at the marina. Use the most environmentally friendly products for paints, detergents. Report any pollution or other violation of environmental regulations to the authorities. Save water, electricity and fuel. Encourage other sailors to take care of the environment too.
Drinking water
Toilets and showers
Electricity 220/380 V
Radio VHF Channel 09
Weather Service Support
Mooring/unmooring attendance
Dinghy
Rubbish collection
Scuba diver
Engine repair and service supply
5 tonnes grue
The crane can be used in summer by 10.00 am, as the whole area is a limited traffic zone. In winter the boats to get placed on the ground must be equipped with pass issued by the City of Portovenere before being raised.
Wi-Fi free

Coordinates:
Latitude 44° 03' 03' N
Longitude 09° 50' 24' E


Depths: from 3 to 5,5 mt.


Winds:
Summer II e III quadrant
Winter: north and north-east wind
Moorings: 32
Max lenght 50 mt.
(you need to book a berth
Ph. 0187/793042)


Safe harbour:
Rada del Terrizzo (in front of Palmaria Island)
Rada dell'Olivo


Port officer:
Marina Misenti (ph. 0187/793042)