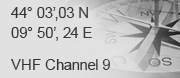 Weather
8 February 2023
Temperature
°C


°F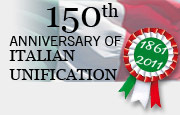 How to get there
Porto Venere is located in the west of the gulf of La Spezia province of Liguria.
Is protected from the south by the Isle of Palmaria, Tino and Tinetto.

To northwest are not so far the 5 Terre and south-east of Tuscany.
So you can easily reach Corsica, Sardinia and the islands of the Tuscan archipelago.
Coordinates:
Latitude 44° 03' 03' N
Longitude 09° 50' 24' E


Depths: from 3 to 5,5 mt.


Winds:
Summer II e III quadrant
Winter: north and north-east wind
Moorings: 32
Max lenght 50 mt.
(you need to book a berth
Ph. 0187/793042)


Safe harbour:
Rada del Terrizzo (in front of Palmaria Island)
Rada dell'Olivo


Port officer:
Marina Misenti (ph. 0187/793042)